Become an English Language Coach
Explore a new career opportunity below ↓
Your talent is valued by Chatterbox.
Chatterbox is the bridge between your talent and thousands of opportunities in the online economy.
Our easy to use and flexible language learning and work platform have the potential to radically and permanently tip the scales towards global economic equality.
Join our team, and spend your time and skills contributing to a kinder and more educated society.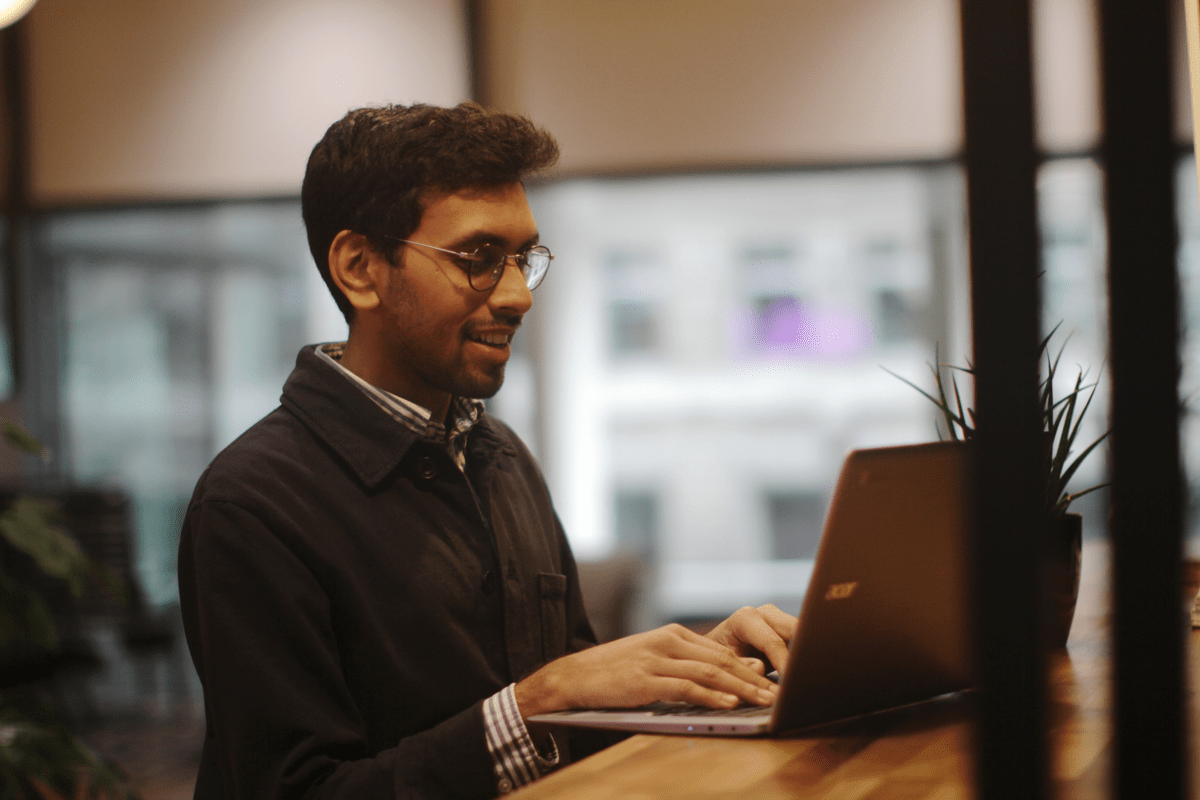 BECOME A CHATTERBOX LANGUAGE COACH
Our language coaches are confident native English speakers who provide live remote coaching to English language students. Coaches lead regular Live Practice sessions where they support students to use the skills they gain with our learning platform, giving our learners the confidence and fluency to use English proactively and effectively.
As a coach, you don't need to have a teaching qualification or experience in teaching to be a language coach. You only need to bring great interpersonal skills and enthusiasm for your native language!
YOUR BACKGROUND

We are expanding our employment opportunities to people who have faced disadvantages while looking for work, for a reason outside of their control. This includes people whose employment has been affected by COVID-19.
With Chatterbox everything is online, I have flexibility which is important to me since I have children. It is also a new, exciting challenge because I never did teach before.

Rahaf

Arabic coach
​This position could be for you...
if you have lost your job due to the pandemic or your employment has been otherwise affected by COVID-19
if you want to gain more skills to re-enter the workforce or change your career path
if you are looking for secure, remote work that is fulfilling
if you seek meaningful connection with people from around the world from the comfort of your own home
If you do not fall into any of these situations but feel some form of exclusion from the labour market for a reason outside of your control, we invite you to apply and tell us your situation in your application.
APPLY
Join your classroom and coach students from around the world!
If you meet all of the requirements above, we will invite you to take a 3-hour online coach training.
👩🏻‍💻
💁🏾‍♀️
Depending on your experience, you may be invited to submit 3 short classroom scenario videos.
Start coaching our individual students as a Trainee Coach and receive constant feedback on your performance.
👨🏽‍🏫
START
Join your classroom and coach students from around the world!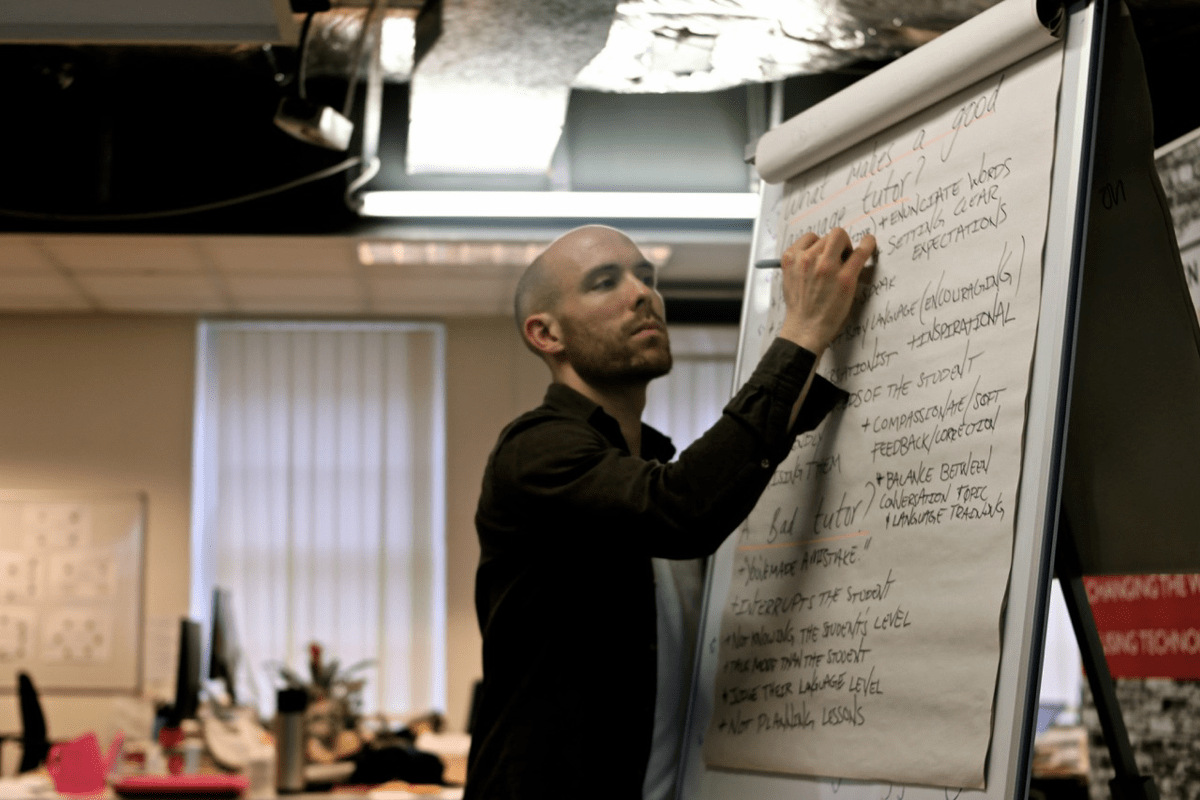 Check your eligibility
🌟 REQUIREMENTS

You are an English native speaker who suffers from economic exclusion and/or disadvantages while looking for work.
Get in touch if you are ...
a native English speaker with a friendly attitude
educated to degree level or have relevant professional experience (doesn't need to be in teaching!)
a great motivator with strong interpersonal skills
a good communicator with strong verbal, written and reading skills
passionate about other cultures and languages
open-minded about learning new skills
🖥 TECHNICAL EQUIPMENT
While you don't need to be tech-savvy to work at Chatterbox, there are a few requirements to work as a language coach:
A computer or a laptop with a working web camera
A quiet, non-distracting space with good lighting
A professional appearance
A fast and reliable internet connection (minimum 5 Mbps upload, 3 Mbps download). Test your speed here.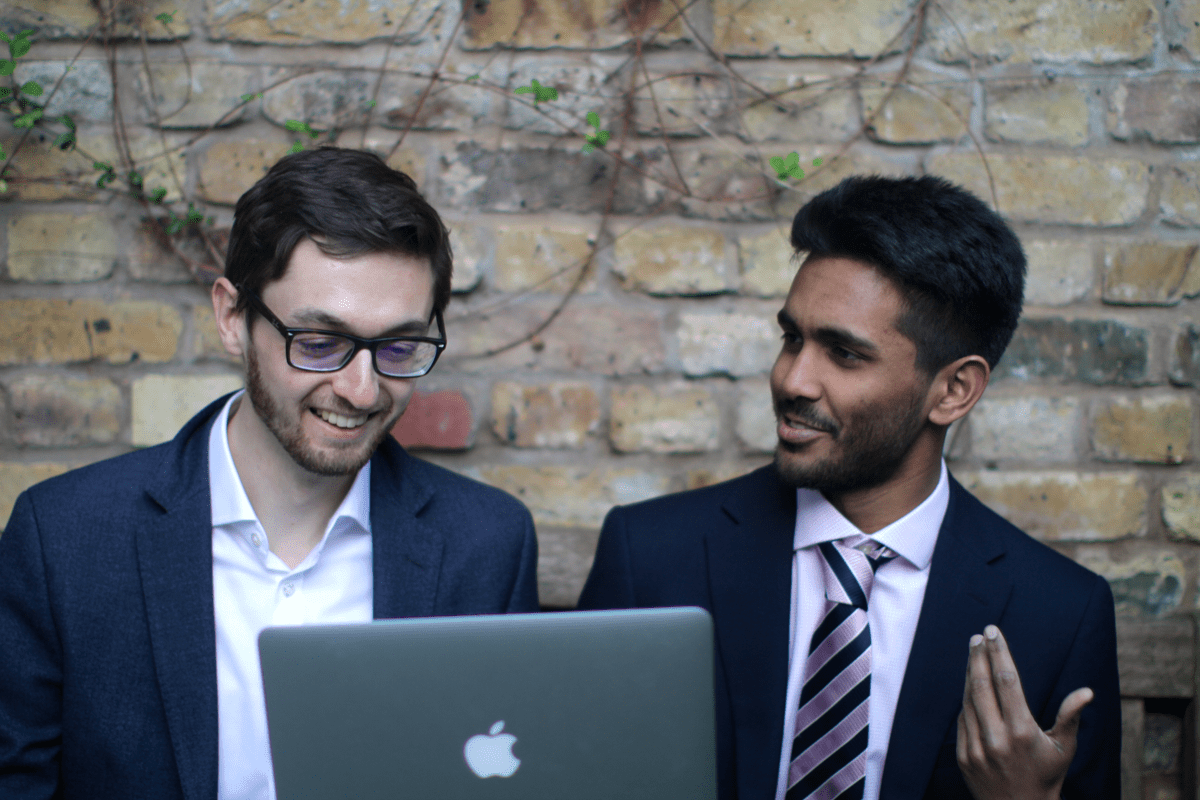 Your progress and rates
Our language coach job doesn't require candidates to have a degree as a certified educator or any kind of experience in teaching.

🌱 Training Course
We provide a Training Course which is mandatory for all of our language coaches. During this time, you will be paid according to our Trainee Hourly Rate (£8.50) and receive constant feedback. The completion time depends entirely on your pace and dedication.
🌳 Chatterbox Professional Coach
When you are confident and achieve a great performance, you will progress and move to coach our corporate clients. Your rate will also increase (between £9.50 - £13.12 depending on your location).
Our coaches say...
Because of Chatterbox, I changed my career. They gave me the main keys to be an Arabic teacher.

Mohammad

Arabic coach

All of my students are nice, young people trying to learn and change their life the better, it's motivational.

Carmen

Spanish coach

Working with Chatterbox is a great experience and an opportunity to be known as a teacher. It gave me an entry point into the UK's education system.

Eric

French coach
There are many benefits of being with Chatterbox. It helps me to work at a high level by putting forward one of the skills I have. It has also been a great way to connect with people from different backgrounds and sharing experiences with customers.

Ne Kunda

French coach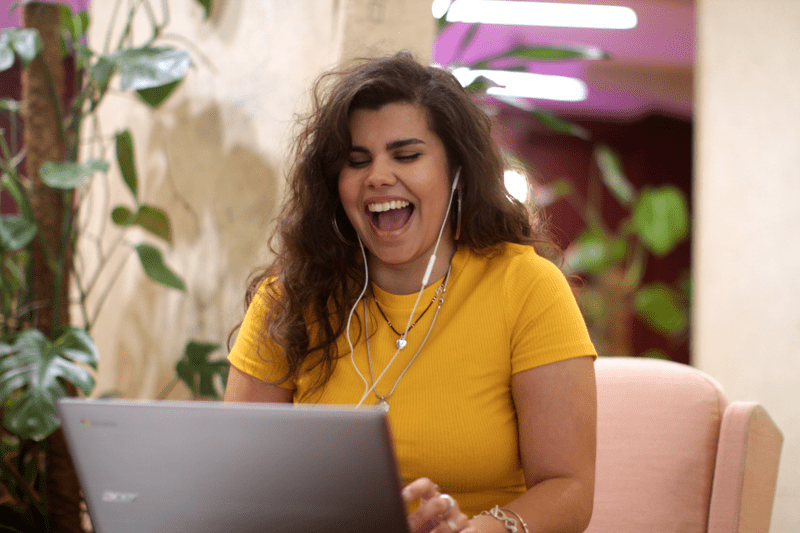 Why coaching?
💪 Widen your skillset

Coaching at Chatterbox is a great opportunity to develop your skills. You will gain experience and knowledge that will help you move forward and successfully re-enter the job market. Chatterbox is your springboard to a new career, and working with us will restore your confidence thanks to the continuous feedback on your performance. Not only will you gain experience in teaching and using technology, but you will also improve your soft skills, which are transferable to any job you may get in the future!
👋 Meet students from all over the world
Teach your native language to learners all around the world! Our clients are located across the globe, from Canada to Mozambique! You will have the chance to participate in cultural exchange with people from different backgrounds. Our students won't only learn from you, but you will learn all about their culture and gain insight into the lives of others too.
🌎 Remote & safe
You can do it from whatever part of the world you are based in and adapt it to your available hours. You can feel safe knowing that your position won't be affected by COVID-19 restrictions, as you will be working remotely from the comfort of your own home!
✅ No experience required!
Coaching with Chatterbox does not require any previous experience, since we provide all the necessary training. You will be supported by our team every step of the way. This is hourly paid work with rates based on the Living Wage, adjusted globally. As you progress on the platform, your rate also increases.
💗 Be a part of our mission
We're on a mission to change how the world sees talent from all communities equally. That takes a lot of ambition, empathy, and respect for different lived experiences.