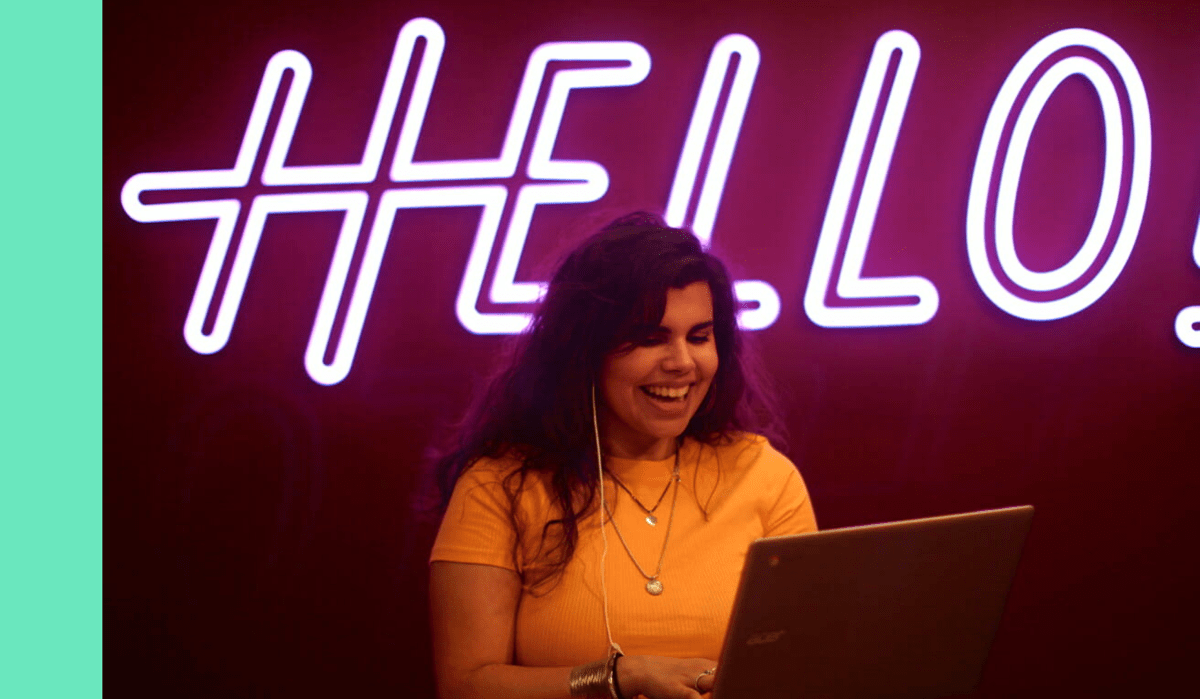 At Chatterbox we know that talent is evenly distributed, but opportunity is not.
We build technology that brings innovative companies closer to diverse pools of talent.
Chatterbox is on a mission to shake things up in the labour market by connecting the world's most talented, yet marginalised, people with opportunities in the digital economy.
Our first product is an AI-powered, multi-award winning online language learning platform that employs marginalised people in need of work to teach their native languages. Businesses use our proprietary technology, enhanced by live inspiring human coaching, to drive faster success in their learning programmes. Our startup has sparked interest from the likes of the Guardian and the BBC, as well as backing from leading investors in Europe and Silicon Valley, as a social innovation capable of radically and permanently tipping the scales towards a more just global economy.
This is a rare opportunity to work in a high-growth, VC-backed startup with global social impact embedded at its core - supporting an incredible yet marginalised community who inspire and motivate our team every day. This is an intimate and moving area to work in and you will be spending your time and skills building technology that truly matters, from the ground up, with a global team of industry leaders who are as passionate about the transformative power of technology as you are.
Our Workplace & Culture
The Chatterbox team and founders work remotely, mostly around the sandy beaches of Lisbon and the cityscapes of London. We're supported by some of the best investors in the world; like AI Startup Studio All Turtles and Founders Factory. They will become part of your team too.
Learn more about our company…
TOP MENTORS

We're a VC-backed startup looking to produce systemic change by unlocking talent in marginalised communities. We're supported by some of the best early-stage partners in the world, including startup studios All Turtles, Founders Factory, and GMG Ventures. They will become a part of your team too.
REMOTE WORK
The Chatterbox founders first started working together between the sandy beaches of Lisbon and the cityscapes of London. Today, we're a global and remote-first company with an office in both tech hubs. You can choose to work from either of our offices in Lisbon or London, or 100% remotely from anywhere in the world - whatever suits you best, as long as you're functional in GMT.
SOCIAL EVENTS
We've always worked remotely so know a thing or two about how to build thriving working relationships and a close-knit company culture remotely, currently across 5 countries. For those who like in-person events, we have quarterly team retreats, co-working and socials in London/Lisbon, and a 'Chatterbox House' in each city to host members of our team overnight if they would like to visit.
WORLD-CHANGING IMPACT
"The best minds of my generation are thinking about how to make people click ads. That sucks." Joining us, you will be working on a social problem that genuinely matters; the global opportunity gap that causes talented people from marginalised backgrounds to become long-term unemployed. As an early-stage startup, your work with us will have an even bigger impact on the future of our company and movement.
PERKS & BENEFITS
Because you can't be superwoman or superman without the right cape and boots. We offer magical quarterly team retreats, an annual personal learning budget, and the opportunity to invest in your own success with EMI-qualifying share options in Chatterbox. Oh, and unlimited free language learning (naturally 😉).
About Chatterbox
Chatterbox's AI-powered platform matches refugees and marginalised people in need of work with opportunities in the digital economy. We've won recognition from Forbes, the Financial Times, the BBC, and many more.
Already working at Chatterbox?
Let's recruit together and find your next colleague.